"I feel happy at least once a day. Paris, New York, Shanghai, Prato…
It doesn't matter if I'm in a room or in a flow market. 
While I'm working, I enjoy every single moment; everything becomes a mixture of adrenaline and pleasure. 
It is hard for me to separate my personal life from work. My passion is so intense that I do share all of L'Agenzia International projects that may involve myself and the staff.
Keeping this all-absorbing passion in the world of fashion, a world so fast paced and demanding, has been as exciting as a continuous challenge. Maybe, such a sense of challenge is already part of me, even though I prefer talking about love!"
L'Agenzia International is the result of a winning idea from Baldi's family, who decided to expand the family business which, at that time, was represented by a spinning mill. 
The office was originally founded in Quarrata in 1980, not far from the current location. In the early stages of its adventurous and pioneering business, L'AGENZIA INTERNATIONAL brought immediately into the market its distinctive signs made of energy, dynamism and responsiveness.
Nice story: from a family business to a real company.
L'AGENZIA INTERNATIONAL is currently located in the heart 
of Prato. During the years, the office has been enlarged according to the increasing number of people and services. At the moment, there are more than 20 people working for us, including managers, employees and professional agents. Our services, initially based on the exportation of Italian products for the European markets, have been expanded, diversified and improved according to the evolving demands of the fashion market.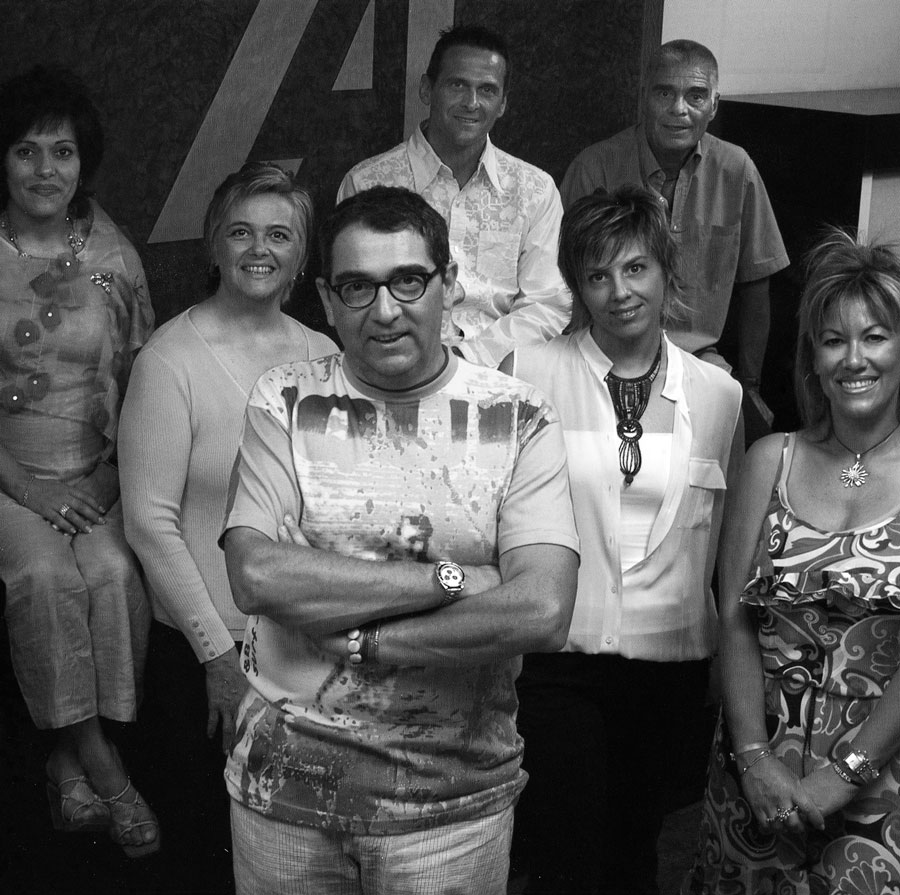 Vocation becoming specialization.
L'Agenzia International has in its own name, the vocation towards the international markets. L'Agenzia International was one of the first companies to combine good quality Italian products with new proposals fromChina, Russia, Korea, India, Thailand etc.. In this way, L'Agenzia has been the pioneer for what would be called later "global offering". 
In the mid – 1980s L'Agenzia decided to trade not only fabrics produced in Prato but also fully-fashion knitwear and accessories.
At that time, the business moved from the main French market to other European countries such as U.K., Denmark, Spain, Portugal and Greece.
 Nowadays L'Agenzia International deals also with social-media marketing and communication in the fashion world cooperating with important brands all over the world.