Experience, security, insight.
the present and future needs of the market, L'Agenzia Int.l provides the following business activities:
1. Sale of fabrics made in Prato / Italy and represented all around the world.

2. Clothing and furnishing fabrics imported from China, Korea, Russia etc…
3. Sale of "Made-in-Italy" knitwear, apparel and accessories (scarves, hats and gloves) both for chains of stores and "private labels"
4.Product development with stylistic support provided by either internal staff or independent stylists able to find new trends and create new samples for specific customers in Italy and in the world.
5. Fitting of samples and productions (knitwear, T-shirt, jackets, etc…)
undefined
Monitoring activity, production and market development and constantly searching for new business partners are the main skills that make L'Agenzia to be one step ahead.
Faster is better.

In the fashion industry it's essential to be the first to guide the customers' business growth. L'Agenzia International affirms that only by fully understanding the features and the peculiarities of foreign suppliers, it's possible to create solutions in line with the market demands. Today, L'Agenzia International mainly works withChina, Russia,Taiwan, Korea; in these countries our partners and technicians work constantly together in order to find dynamic and suitable strategies to develop the production. Fabrics, accessories or special workmanships are examined and evaluated in order to find out specific qualities and transform them into specific innovations.
That is how the product becomes competitive in economic, qualitative and stylistic terms.
Monitoring as a system.
24 hours are often not enough to achieve the best results in terms of quality and price.
L'Agenzia International has been able to meet the challenge the fashion industry offered thanks to its organization and the skills of its staff. During the years, monitoring the different working stages and their structure throughout the production process has become a common system. 
L'AGENZIA INTERNATIONAL offers the following evaluation grid to its customers:

– weekly orders and deadlines check-timing;

- quality control on import-export fabrics/apparel made by internal technicians or specialized high-level structures;

- pre-production fitting up for import-export fully
– fashion knitwear and apparel. Final quality check-test before shipping;

- continuous updating on the validity and development of the orders;
– problem solving.
FAST FASHION "PRONTO MODA"
Today in Prato, were L'Agenzia International is located, there are more than 4000 "Pronto Moda" confections, most of them owned by Chinese, but often with specialized Italian manpower directing the same.
From this combination is fused the Italian taste and technique with production and organizing capacities of this industrious and enterprising people.
L'Agenzia International is working continuously with large part of these companies, selecting the best among them, in terms of products and organization, providing clients with a constantly renewed items , at competitive prices, in quick time considering from the sample to the production ranging from 10 to 15 days working.
L'Agenzia international provides support for research, development, follow-up orders and quality control, as well as any logistical support.
The staff of L'Agenzia International is able to guide the customer in the visit to various showrooms and laboratories according to the product's type and quality required. Customers is also guaranteed to be constantly updated through photographs and sending of new samples all along the season.
Fashion is responsiveness and ability to understand the "must have" of the incoming seasons and the specific needs of each customer, which are sometimes dramatically different one from the other.
It is important to give constant and immediate updates to the customers about their requests. Such monitoring and updating activity enables us to keep all processing stages under control.
Behind the experience of L'Agenzia International there is the knowledge and practice of our staff, who experienced personally the « Made in Italy » culture and who are now able to offer this culture worldwide.
We attend the most important exhibitions around the world. Our goal is to be constantly updated in the fashion world, experience the latest trends and catch the last opportunities the market offers.

undefined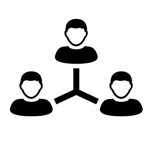 1. Web PR
2. Product Placement & Fashion Blogger/Icon
3. Digital Strategy
4. Social Events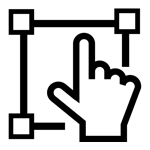 1. Still Life
2. Cut Outs
3. Street Style
4. Graphics
5. Campaign
6. Look Book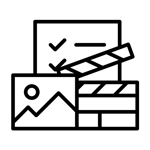 1. Development of website/E-Commerce
2. Video Production
3. Shooting ( Lookbook, adv )
4. Art Direction